150g boter
100g bittere chocolade (zo bitter mogelijk!! ik gebruik meestal 99% cacoa chocolade - in de tijd van deze fotos nog niet - dan zijn ze gewoon helemaal zwart van de chocolade!)
300g suiker (gebruik zelf het liefst donkere basterd suiker, of een deel suiker en een deel honing, je kan ook minder of meer suiker doen btw)
140g zelfrijzend bakmeel
een flinke snuf zout
4 geklopte eieren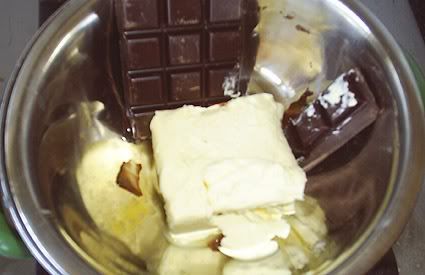 Smelt de chocolade en de boter au bain marie,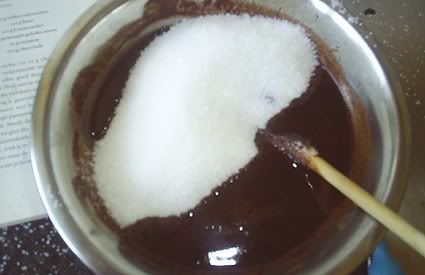 suiker erbij,



zeef het zelfrijzendbakmeel met het zout,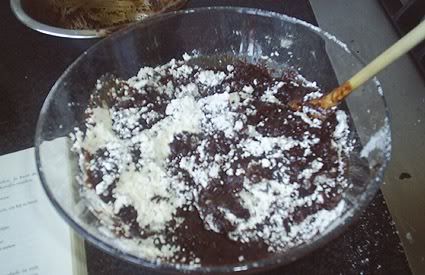 doe het chocolade mengsel erbij,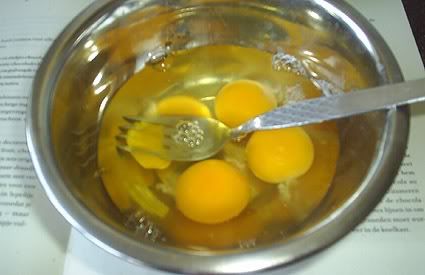 klop de eieren,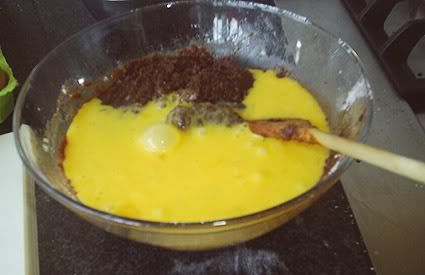 kwak die er ook bij,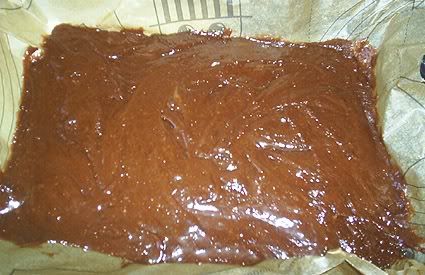 bekleed een overschaal met bakpapier en giet het mengsel erin,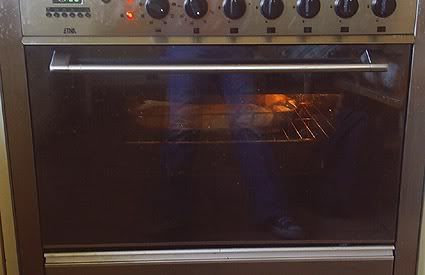 35 minuten in de oven op 180 graden (maar begin na 25 al te prikken)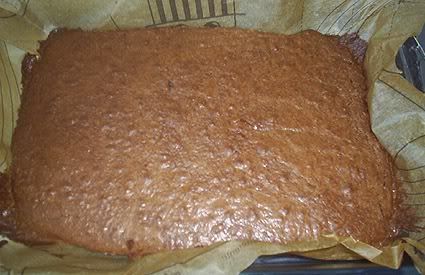 haal de brownies daarna uit de oven en laat even afkoelen,



snij in blokjes en klaar!